Your full day ride includes helping to catch, groom, saddle and bridle your horse
followed by a flat work group lesson with a helpfull instructor working on basic position and control of the horse.
Lessons available for different levels, or jumping for experienced riders.
NOTE: Lunch is not included, you need to bring your own lunch or we are only a 10 minute drive from Oxford where you can enjoy a gourmet meal, dine at one of the town's inviting cafes.
After lunch enjoy a scenic farm trek with other riders. You can expect 2.5 - 3 hours riding during the day.
PRICE LIST - Must be pre-paid when booked
Adult full day at the weekend - $120.00* each
Adult full day Monday to Friday - $170 (minimum 2 people)
Child under 18 at the weekend - $80.00* each
PRIVATE MINI GROUPS
Available Monday to Friday outside School Holiday time only.
This includes a private instructor to take your group, no need to help prepare the horses or tack clean afterwards, help as little or as much as you want. You can choose to have a lesson, trek or both.
Half day 1-4 people $399.00
Full day including lunch $1-4 people $799.00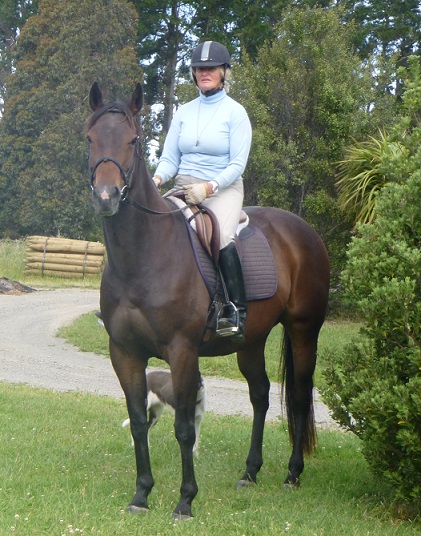 Well schooled horses.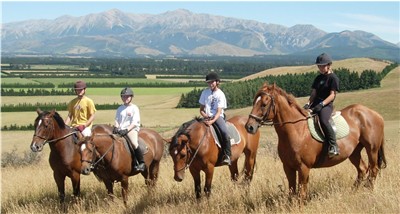 Scenic farm trek with views over the Canterbury Plains.


Your own lunch if coming for a full day.
Long trousers, not jeans - track pants would be ideal.
Shoes with a small heel- runners or track shoes are OK or you can hire jodhpur boots for $5 day
Your camera
Money! - small shop available that sells cold drinks, chocolate, chips etc.



Safety Helmets
Wet weather gear
Toilet facilities
Friendly staff
Well schooled horses

© Kowhai Farm Stay, 711 Island Road, Oxford, North Canterbury, New Zealand.